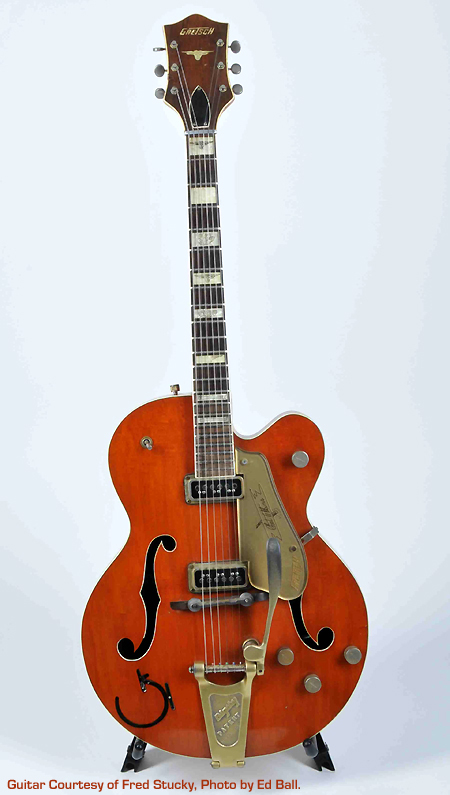 The 6120 was introduced to the world in 1955. Manufactured in the late 1954 timeframe, the Chet Atkins 6120 model was ready for shipping early in the 1955 calendar year. The 6120 was the first time Gretsch had dedicated a guitar to a particular endorser. Iconic in every way and still is today. First year 6120's have many unique features. Click on the thumbnails below to see larger images.
· G-branded body

· Steershead inlaid on headstock

· Cows & Cactus block inlays on a rosewood fretboard

· 15.5-inch wide by 2.75-inch deep

· Dual DeArmond Dynasonic pickups

· Gold anodized fixed-arm Bigsby B6 vibrato

· Bullet-style truss rod cover

· Arrow etched knobs

There are numerous examples with finishes being quite amber red and others being quite orange.
Eddie Cochran made the 55' 6120 a legendary 'Rock N Roll' instrument.